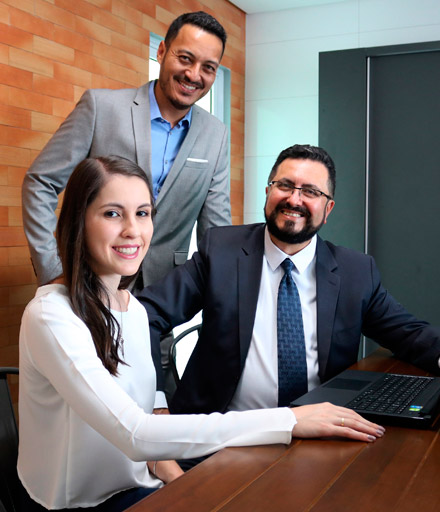 Who Are We
ANTON Engenharia e Urbanismo is an engineering and consulting company specialized in technology solutions for city management, with a focus on urban mobility.

We are aligned with what is most modern in the sector, seeking innovative solutions that put technology at the service of the well-being of the population, applying the concept of smart cities.

Our performance ranges from technical consulting in projects of great complexity, to the management, development and supply of systems, implementation, operation and maintenance.

Sustainability is an integral part of all ANTON projects, applying the social, economic and environmental tripod.

In addition to experience and proven technical competence, we also highlight commitment, dedication, and respect as some of our differentials.
Mission
Apply technological solutions to improve the population's quality of life in an efficient and sustainable way.
Vision
To be recognized as a reference in urban solutions in the national and international market.
Values
Our conception of life is based on integrity, dedication, commitment and sustainability, reflecting this essence in our work.
STORY
In 2012, we realized the existence of a gap in the market and, consequently, an opportunity for the creation of a company that focused on urban mobility and that saw the breadth of the sector, not only focused on transportation, but on solutions so that citizens can move around, in other words, integrate several fronts, applying engineering projects that use technology as the main tool.

Under this context ANTON Engenharia e Urbanismo emerged, formed by professionals with extensive experience and whom, for more than 20 years, have been working together in this market, which gives the company a differentiated and expanded expertise.

Over the years, the company has participated in numerous projects, which are transforming the cities. Check it out here!
INSTITUTIONAL PRESENTATION
OUR PEOPLE
Antonio Carlos Junqueira
Managing Partner


Electrical engineer, post-graduated in strategic IT management. ANTON's technical and administrative manager works in the development of basic and executive projects, feasibility studies and management for energy and telecommunications systems, and technological integration based on ITS (Intelligent Transportation System). Strong performance in mobility and systems for city management.
Marcos Murasaki Cardoso
Managing Partner
<


Civil engineer, postgraduate in product engineering. At ANTON, he acts as technical manager and coordinator of civil engineering projects. With extensive experience in managing large projects, he works strongly in the smart cities segment, with integrations that go beyond transport issues.